What Is It Like To Be A Mummy Influencer?
To celebrate Mother's Day 2023, we caught up with Surrey-based content creator Rachael (@rach_mummy2_hugo_sofia_elliot) on what it's really like to be a mummy influencer. Rachael has built up an impressive 41.8K following throughout her time as an Instagram influencer, and is a proud mum to two sons and a daughter. If you'd love to know how to become an influencer yourself, find out more in our Q&A, where Rachael reveals her top tips for mamas at the start of their social content careers.
P.S. Don't miss our exclusive Mother's Day discount code below!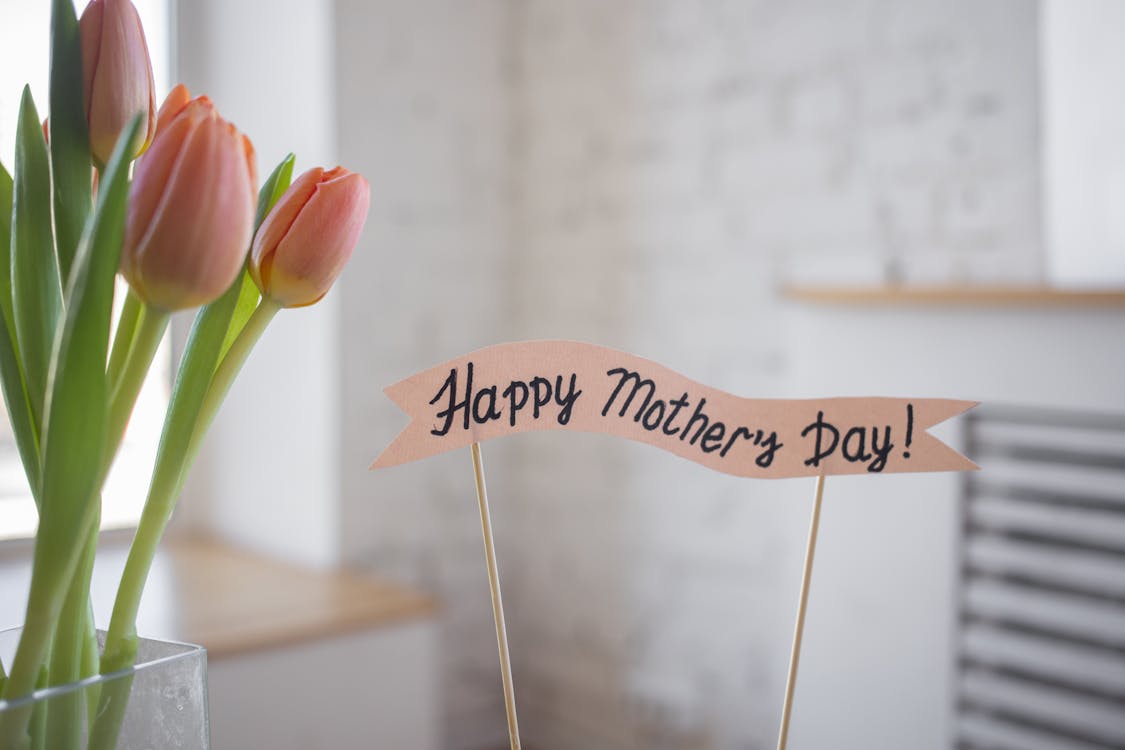 What is a mum influencer?
A mum influencer is someone who reviews products and shares helpful content for other parents on social media. For me, I don't really call myself an influencer as I never expected to be in this fortunate position, and I will only ever post about products I feel will truly make a difference to my audiences' lives, be that toys or baby essentials. If it makes it onto my grid, it'll be something that I feel needs to be shared with other families. I never promote products I don't get on with, it'll always be something my children and I love.
How did you get into the business of social media influencing?
I started blogging on my profile to document my kids growing up. I then began following other mums and they followed me back, and it went from there. It wasn't a quick process and didn't happen overnight, but it's been the best five years because now I truly have a community to turn to and people who care.
What social platforms do you primarily use and why?
I mainly use Instagram, however I do like to dip into TikTok. I prefer the community feel of Instagram. People share their journeys with you here; it's given me friends for life.
What should followers expect from your channel?
My niche is parenting and family lifestyle. I don't do perfectly posed shots; my content shows the good and the bad. I will be raw and honest on stories, and if I'm having a bad day, I won't hide it. A lot of my direct messages are from people with the same concerns, joys or struggles, and I try to reply to every single one of them.
Most of the images on my grid are very cheesy grins from my kids because they don't do 'insta-worthy' photos! They're just living their best lives and I capture it.
What does a typical working day involve for you?
Well, that's a complicated one. It's always chaos being a busy stay-at-home mum of three, plus I also run my own digital artists business. From an Instagram point of view, I'll be on my laptop and phone for a good 5+ hours during nap times and bedtimes, replying to emails and direct messages and planning future content. It can be very stressful and time-consuming, but it's rewarding, too.
What's your proudest moment as a mum influencer?
The day I met my mummy friends. I am very lucky to have such a good group of mummy influencer friends. Some would say their proudest moment was the day they got recognised on the street (this happens a lot actually!) or the day they were asked to do something incredible. But for me, my proudest moment was meeting the people I love in real life - not just in virtual land.
Have you faced any challenges?
Sadly yes, but these issues mainly revolve around people not truly understanding the amount of work influencers do.
What are your favourite kids' toys and why?
I absolutely love anything that makes my kids use their imaginations, such as dress up role play. Anything that gives them a chance to be themselves and get creative. Wooden toys are definitely a favourite here, too.
What toy trends do you think will take off in 2023?
I think we will continue to see more and more anxiety-based fidget toys. I'd love to personally see more collectable toys. My kids love these and they're becoming more popular, too, which is great.
What are your top tips for mums hoping to get into influencing?
Be yourself, be authentic, and know that you can't please everyone! It's important to stay grounded, respect the people talking to you, and always be kind.
Get 10% Off Pretend Play
Use the code MUMSTHEWORD to get 10% off any toys in our pretend play collection (yes, that includes our best-selling Wooden Biscuit Box!). Valid this weekend only; offer ends at 11.59pm on Sunday 19th March 2023.