6 Fun Ways To Improve Your Kids Writing Skills
As it's National Writing Day, we felt it was the 'write' time to share a few insights on how to help your kids put pen to paper!
Writing Practice For Kids
Writing gives kids the freedom to express themselves, whether it's in the form of a journal or creative storytelling. It's a wonderful outlet for youngsters to share their thoughts and feelings, things they might not want to say out loud. Writing also helps children to develop their language skills, vocabulary, cognitive thinking and imagination. It can be a fantastic way to unplug, switch off and get stuck into a mindful screen-free project that encourages kids to focus on the present moment.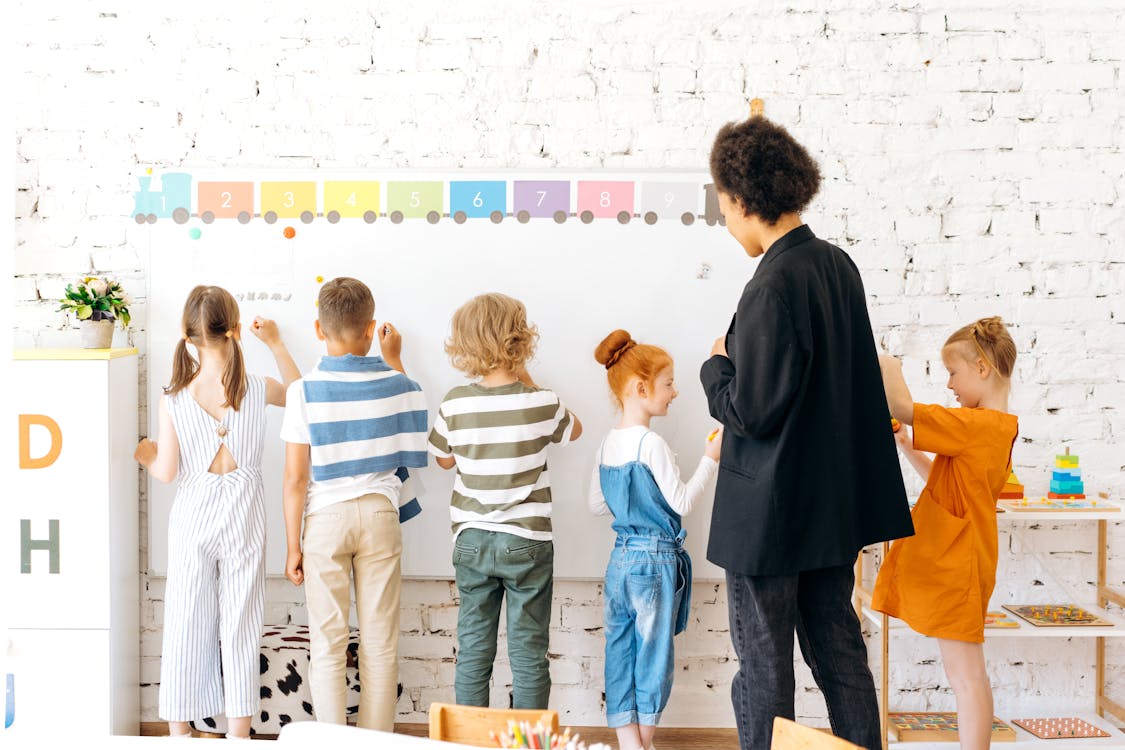 But where do you start? Your littlen will be taught all the techniques they need to know at school, but there are lots of things you can do from home to support and gently encourage their progress if you'd like to. We have answered some of your most frequently asked questions to help you get started. 
What are the writing milestones by age?
1-2 years

: Toddlers at this age may be able to clench a crayon in their fists, so they can experiment with plenty of colourful scribbles!

3-4 years

: Your tot may be able to write out a few individual letters and possibly even their name. Some might also be beginning to practice their pencil grip. 

5-7 years

: Your kiddie will likely have learnt how to hold a pencil in the writing position by now and will have a better knowledge of how to form words. They might enjoy writing games at this age, too.

8-10 years

: Older kids may have the ability to write more complex sentences and word structures, with grammar, vocabulary and typing skills developing as they grow.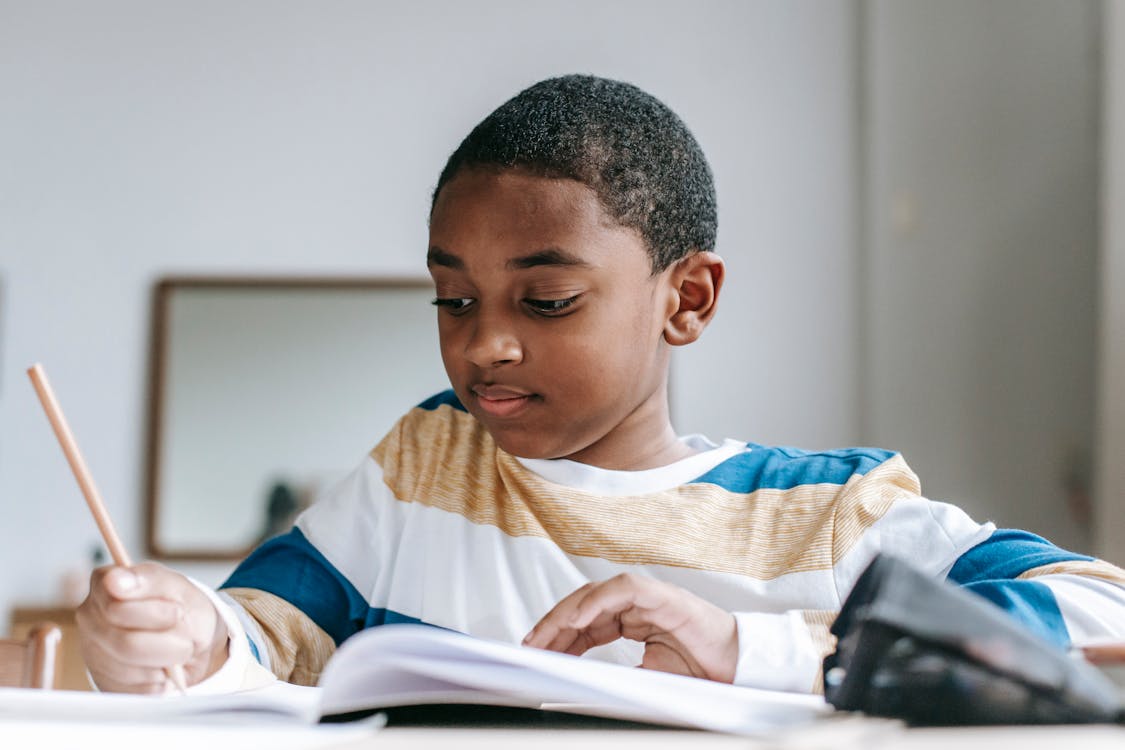 What are the 5 basic writing skills?
The basics of writing for beginners can be broken down into these five skills, which, once mastered, will help your kids blossom into beautiful writers!
Spelling and punctuation

Strong reading comprehension

Sentence structure

Understanding the four writing styles (persuasive, descriptive, narrative and expository) 

Editing and redrafting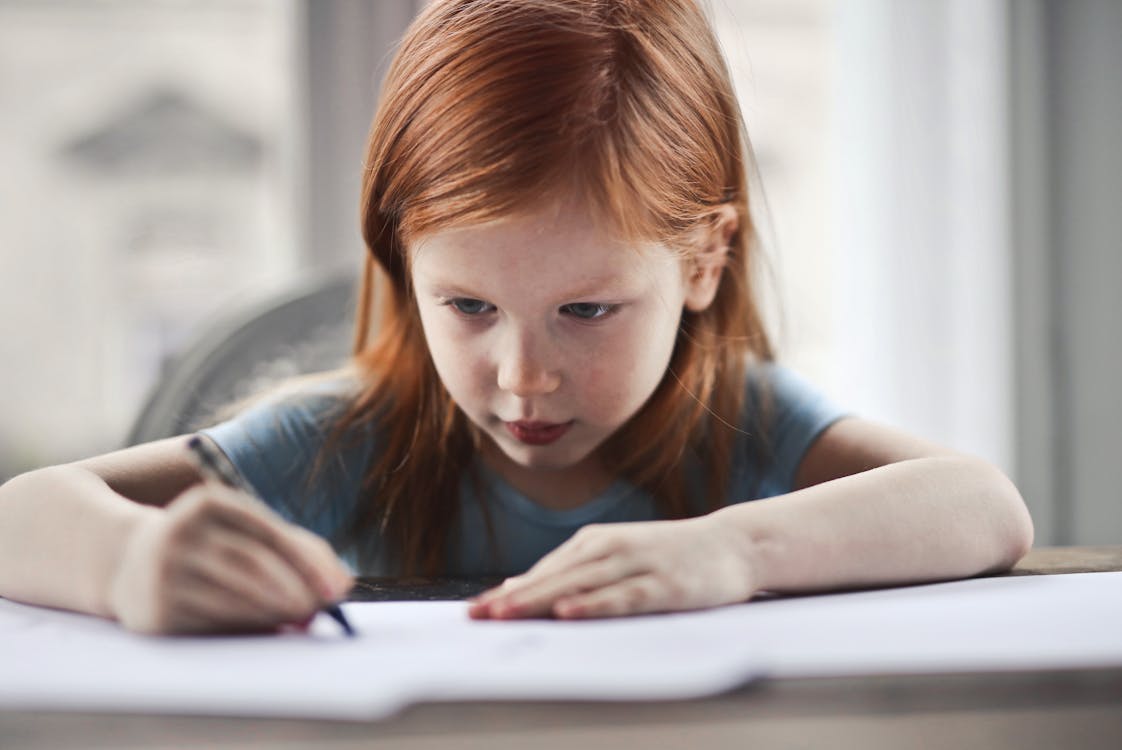 How do you help kids who struggle with writing?
Having a blank piece of paper staring up at you can feel very daunting and overwhelming for kids who don't take to the skill with ease. Their writing struggles might be down to a lack of confidence or difficulty organising their thoughts and ideas, and it can be extremely frustrating for them. It's tricky but try not to push or pressure them to practice, and instead invest time in thinking up fun activities that engage and excite…
Activities To Improve Kids Writing Skills
Here are a few ideas to help you nurture your child's writing skills and inspire them to find joy in the creative process! 
1. Get interactive with the alphabet
Introduce your toddler to letters and words with alphabet toys such as our new Wooden ABC Puzzle, made sustainably with FSC® Certified wood. The tactile wooden pieces make learning the alphabet a more hands-on activity, and the matching element of the puzzle enhances children's letter recognition as they work to place the letters in the correct slots. As they advance, you can start to put letters together to make words and encourage your kids to practice writing them out, as this will all help with their vocabulary development and writing skills down the line. 
2. Spend time crafting
Arts and crafts give kids the chance to build up the muscles in their fingers and hands, helping to boost their strength and dexterity, which will make learning to write a much easier task. Tiger Tribe has a huge variety of craft sets for kids. New to the collection this year are its soy and beeswax-based Eco Crayons, designed in chunky wedge-like shapes to help young ones practise their grasp. Alternatively, arty tweens can enrich their hand writing practice with the Hand Lettering Set, full of ideas and advice on how to write in different creative styles and fonts. 
3. Write a story together
Explore our origami Activity Sheets where you'll find easy-to-follow instructions on how to make a mini storybook from one sheet of A4 paper! When your book is ready, you can work together to think up an imaginative tale and help your junior J.K Rowling write out the story on the pages. Then they can bring it to life with doodles and drawings.
4. Create a family scrapbook
Print out a bunch of family photos and invite your little munchkin to pick out their favourites. Together, you can glue the photos to the scrapbook pages. Remember to leave some space for them to write some simple captions with your support, depending on their grasp abilities and how many letters or words they know. This will give them a great sense of pride and leave you with a lovely book full of memories! Add a pop of colour to the pages with this 12-pack of Junior Markers, perfectly sized for small hands. 
5. Post a letter
In the age of email and WhatsApp, writing letters has become a lost art! But it's a brilliant way to teach older kids how to write in the form of communication as opposed to storytelling or descriptive writing. Give them the freedom to choose the subject and recipient of the letter, be it a thank you note to Grandma or a self-care message to their future self! And make it exciting by treating them to their own kids letter writing set like these Rainbow Fairy Notes.  
6. Make a gratitude jar 
To create your gratitude jar, all you'll need is an old jam jar or glass container and a sheet of paper ripped into lots of small pieces (but big enough to write a few words on). How it works is simple. Before bedtime each night, ask your kiddo to write down one thing they are grateful for from that day. This works best for slightly older kids. For younger ones, you could make it a word-of-the-day jar and help them use their growing understanding of letters to write down a new word each day. You could even jazz up your jar with some groovy Glitter Glue!
More Educational Toys For Writing Practice 
We have a fantastic range of
Literacy Toys
to inspire kids to
learn through play
. Browse everything from writing boards to flash cards and spelling books.